Global defence spending rises for first time since 2011
Comments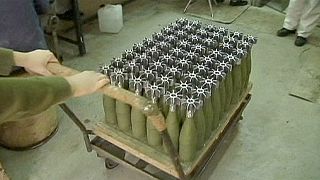 For the first time in four years there has been a rise in global defence spending according to the latest report by the Stockholm International Peace Research Institute.
The United States remains the top military spender with a budget of $596 billion.
Although the figure has dropped by 2.4 percent since 2014, it still nearly triples its closest competitor China, which is estimated to spend around $215 billion.
Saudi Arabia ($87.2 bn) has pushed Russia ($66.4) into fourth spot, a move likely down to the falling Ruble.
Similarly, a drop in the euro's value sees Britain edge past France into fifth and seventh, each spending $55 and $50 billion respectively.