Yahoo 'moves forward with sale'
Comments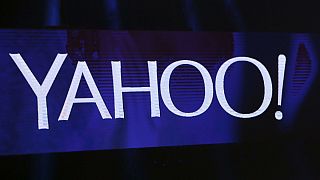 Yahoo has reportedly set a deadline of April 11 for the submission of preliminary bids for its internet business – which includes search, mail and news sites – and Asian assets.
The timetable suggests a sale by June or July.
The internet pioneer has struggled to increase its advertising business to compete with market leaders Google and Facebook which has put pressure on Chief Executive Marissa Mayer. Her plan to push mobile, video, native and social media ads was not a success.
Yahoo's stake in Chinese e-commerce giant Alibaba is its most valuable asset. That was bought in 2005 for $1 billion and is now worth around $24 billion (21 billion euros).
Last September Yahoo wanted to spin-off its Alibaba holding but didn't because the US tax authorities, the IRS, would not say if such a deal would be tax free – which could have led to a $9 billion tax bill.