Shooting reported at US Capitol
Comments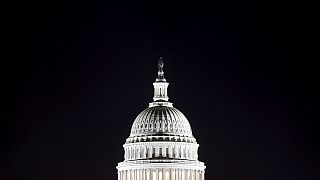 Reports of gunshots at the US Capitol complex have triggered a major security operation in Washington DC.
The shooting is believed to have happened at the Capitol Visitor Center. Conflicting accounts say either a police officer or a civilian woman has been wounded.
Reuters reported that the suspected gunman had been captured, citing information from the Sergeant-at-Arms office in Congress.
The White House was earlier briefly placed on lockdown after a separate security incident.