Trump slams Iran and the UN while drawing fire from Clinton
Comments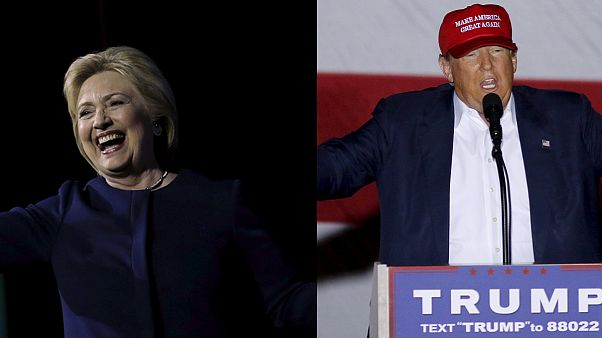 Republican presidential front runner Donald Trump vowed an unbreakable bond with Israel, slammed the nuclear deal with Iran and challenged the United Nations for costing too much.
Trump, whose world views have been rebuked by a section of the Republican establishment, made the comments before a powerful pro-Israel lobbying group.
"The United Nations is not a friend of democracy. It's not a friend of freedom. It's not a friend even to the United States of America, where as you know, it has it's home and it surely is not a friend to Israel," warned Trump.
Trump attempted to clear up any confusion over his repeated pledges to remain neutral in any peace negotiations between Israelis and Palestinians by stressing an "unbreakable alliance" between the US and Israel.
Donald Trump calls himself "lifelong supporter" of Israel https://t.co/RtPU1LzfoSpic.twitter.com/BWiWqu7LIe

— The New York Times (@nytimes) March 22, 2016
Democratic presidential frontrunner Hillary Clinton, used her appearance before the same American Israel Public Affair Committee (AIPAC) to attack Trump's knowledge and inexperience of foreign affairs.
Hillary Clinton goes after Trump in AIPAC speech: 'If you see a bully, stand up to him' https://t.co/tIx0Ime6Mr

— The Washington Times (@WashTimes) March 21, 2016
"Yes we need steady hands. Not a president who says he is neutral on Monday. Pro-Israel on Tuesday and who knows what on Wednesday because everything is negotiable, " said Clinton clearly ridiculing Trump.
The competing speeches pushed the presidential campaign into a new phase, in which both candidates appear to have forgotten their primary battles, and begun their fight for the presidency.
.