Generali shares fall despite 22% profit increase
Comments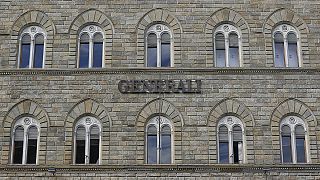 Shares of Italian insurance company Generali fell on Friday, even though it posted a 22 percent increase in full-year net profit.
That was because the two billion euro profit was less than expected as Europe's third biggest insurer wrote down the value of its investments, including BTG Pactual Generali.
Income from its life insurance business was also lower.
Generali's shares have fallen 20 percent since the start of the year after Chief Executive Mario Greco left abruptly to join rival Zurich Insurance.
The new boss, Philippe Donnet, said he will continue his predecessor's stategy of cost-cutting and asset sales and the results showed the quality of the turnaround plan launched by Greco.
Generali is in a better state than it was. The economic solvency ratio, a closely watched measure of financial strength calculated using internal models based on Solvency II principles, rose to 202 percent at the end of 2015 from 196 percent at the end of the third quarter.