Fed mulls interest rate future amid weaker US retail sales
Comments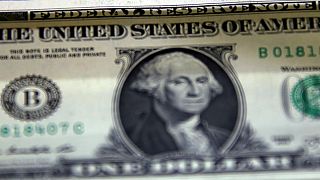 No change to the cost of borrowing is the expected outcome of the Federal Reserve's two day policy meeting that started on Tuesday.
But economists do anticipate Fed Chair Janet Yellen will signal that an interest rate increase is not too far off, as long as the US job market and inflation continue to improve.
There has been stronger US data recently, including faster-than-expected job growth in February.
"The most prominent risk in January – the tightening in financial conditions at the start of the year – has receded," wrote Goldman Sachs economists Zach Pandl and Jan Hatzius. "As a result, Chair Yellen will likely indicate that the committee remains on track to raise rates again next quarter."
After last December's rate hike – the first in nearly a decade – the central bank paused because of worries about the impact on the US economy of slower growth in China and Europe.
Retail sales in the states are one statistic the Fed policymakers will be considering.
On Tuesday we learned they fell less than expected in February, but there was a sharp downward revision to January's sales.
Retail sales dipped 0.1 percent last month as automobile purchases fell and cheaper gasoline undercut receipts at service stations.
January's retail sales were revised down to show a 0.4 percent decline instead of the previously reported 0.2 percent increase.
The weaker numbers suggest consumer spending will probably remain tepid in the first quarter of 2016 and could reignite concerns about the economy's growth prospects.
And the news from Asia was not encouraging, the Bank of Japan just offered a gloomier outlook for the world's third-biggest economy but has no immediate plans to add to its stimulus measures.