Oil prices drop as Iran still not part of production freeze
Comments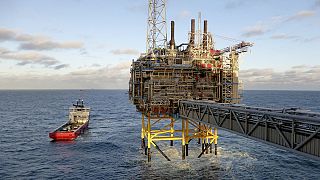 Oil prices continue to gyrate as traders watch to see whether a production freeze can be negotiated between OPEC and other countries.
The cost of crude fell on Monday as the Russian energy minister Alexander Novak said a global deal could be signed in April which would exclude Iran because of its "special situation".
Tehran has the right to increase output with the lifting of international sanctions and has now said it would join discussions on a deal after its own output reaches four million barrels a day.
It currently pumps 3.1 million barrels per day.
Four of the world's leading oil producers – Russia, Saudi Arabia, Qatar and Venezuela – met last month, and are ready to hold output at the levels they reached in January if other producers do the same.
Because of oversupply crude prices are down by about two thirds since their peak in June 2014.