Germanwings crash: BEA calls for less medical secrecy for pilots
Comments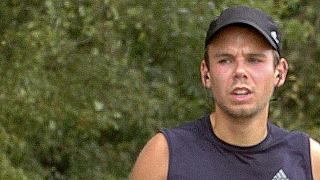 French investigators into the crash of a Germanwings plane in the Alps last year say a private doctor had recommended that the pilot should be treated in a psychiatric hospital two weeks before the disaster.
Andreas Lubitz had a history of severe depression and prosecutors believe he locked himself into the cockpit and deliberately brought the plane down, killing all 150 people on board (144 passengers and six crew members).
France's BEA air accident investigation office said, in its final report into the crash on 24 March 2015, that the 28-year-old had begun to show symptoms that could be consistent with a psychotic depressive episode in December 2014, and consulted several doctors over the following months, none of whom alerted the authorities.
"Several private doctors had information that the co-pilot was ill. Some even knew that he was a pilot by profession. However this information was not passed on to the aviation authorities and wasn't passed on to the employer Germanwings," said Arnaud Desjardin, Deputy Head of the BEA's Investigation Department.
Investigators found that Lubitz had researched suicide methods and concealed his illness from his employer.
It's thought he locked others out of the cockpit of the Airbus A320 on the flight from Barcelona to Dusseldorf before crashing the plane in the mountains.
The BEA recommends reinforced medical supervision for pilots and for the right to medical secrecy to be ended in the event of psychological problems, saying current German guidelines on when public safety takes precedence are not clear enough.
It calls for help for pilots who may fear losing their licence should they declare problems.
But it does not recommend any change to cockpit rules, strengthened after the terrorist attacks of 11 September 2001 so that cockpit doors locked from inside cannot be opened from outside. The BEA argues it is impossible to create a system to prevent threats from both inside the cockpit, and potential terrorist threats from outside.
Neither is there a recommendation for the obligatory presence of a second person in the cockpit, as now practised by many European airlines and recommended by the European Aviation Safety Agency (EASA).
The full report by the BEA into the Germanwings crash is available here.
Germanwings Flight #4U9525: The final report suggests how to prevent suicide flights https://t.co/NuBEtlMOjY

— David Learmount (@DavidLearmount) 13 March 2016
Probable Cause statement from BEA report regarding #Germanwings#4U9525 accident: pic.twitter.com/G3GWAGV3E2

— AviationSafety (@AviationSafety) 13 March 2016