ECB stimulus plans fail to boost financial markets
Comments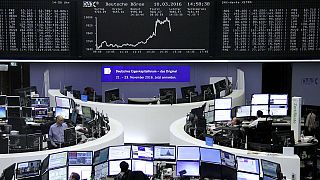 The European Central Bank pulled out all the stops with its rate cut and stimulus measures, but the region's stock markets enjoyed only a brief bounce before investors focused on ECB chief Mario Draghi's statement that interest rates will only be cut again in the most extreme of circumstances.
However the new round of cheap loan money from the ECB did push up bank shares. Among the gainers were Spain's Banco Popular, UniCredit, Intesa Sanpaolo and BNP Paribas.
The euro initially fell in value against the dollar but then jumped to a three week high against US currency.
Some traders fretted about bubbles from yet more money flooding into the economy while other approved of the stimulus measures to revive growth and inflation.
But underlining the difficulty of the ECB's task, oil prices – a key part of the inflation problem – slipped again.