German factory orders dip in January, but only slightly
Comments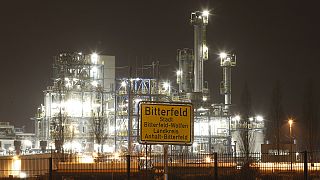 German industrial orders fell in January, but not as much as feared. They slipped just 0.1 percent from the previous month.
There was also a spike in orders from eurozone countries – up 1.0 percent – which cushioned a 1.6 percent drop in demand from domestic customers.
The figure for December was revised up to a drop of only 0.2 percent from a previously reported fall of 0.7 percent.
The numbers were a relief after surveys of the country's businesses had painted a gloomy outlook for manufacturing in Europe's largest economy.
Some German exporters said they have been holding back on investing as they are concerned about the economic slowdown in China and recession in Russia and Brazil.
A fall in exports could drag German growth below the government's 1.7 percent forecast for this year.
In 2015, robust private consumption and higher state spending on infrastructure and refugees drove an economic expansion of 1.7 percent.