Mugabe government to seize Zimbabwe's diamond operations
Comments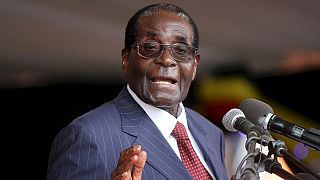 Just days after celebrating his 92nd birthday, Zimbabwe's President Robert Mugabe says his successor must be chosen democratically and that his wife will not automatically inherit his role.
"Companies that have been mining diamonds have robbed us of our wealth. That is why we have now said the state must have a monopoly."
In a televised interview Mugabe said his government would take possession of all diamond operations because existing miners had robbed the country of its wealth.
"In the mining sector, the mining of diamonds will be reserved for the state, be a matter for the state alone," Mugabe told state broadcaster ZBC TV. "We have not received much from the diamond industry not much by way of earnings. I don't think we have received two billion dollars."
Mugabe's comments come one week after the country's ministry of mines ordered all mining companies to halt work and leave the Marange diamond fields, saying their licences had not been renewed. The ministry denied it was seizing the mines.
Mugabe said the Zimbabwean state will now own all the diamonds in the country.