Two Italian hostages reportedly killed in Libya attack
Comments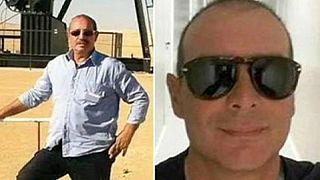 Two Italian construction workers who'd been kidnapped in Libya have reportedly been killed in fighting between security forces and Islamic State militants in the western city of Sabratha.
Italian authorities say they have not formally identified Fausto Piano and Salvatore as there is no access to their bodies but their families have been notified of their deaths.
The pair were abducted from the Mellitah oil and gas installation in July last year along with two other workers from Italian construction firm, Bonatti, who are believed to be still alive.
Local Libyan brigades have been fighting in Sabratha since last week when Islamic State militants briefly overran the city centre and beheaded more than 10 brigade members.