Flight MH370 investigators to test new debris found off Mozambique
Comments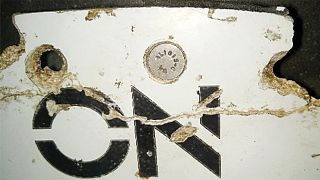 Debris found off the east African coast has been tentatively identified as being from the same type of aircraft as the missing Malaysian Airlines Flight 370, which disappeared two years ago with 239 people on board.
The debris, said to be 90 centimetres long and 57 centimetres wide, was discovered off the coast of Mozambique.
The plane had been en route from Kuala Lumpur to Beijing in March 2014 when it went missing.
Radar data showed it turned sharply and flew back across the Malay peninsula until contact was lost off the coast of Thailand.
Malaysia and Australia are working together to recover the wreckage. It's thought the new piece will be sent to Australia to be examined.
UPDATE Possible #MH370 plane debris is sent to Australia https://t.co/mPEENeVnsvpic.twitter.com/9uR2WhVh1b

—

AIRLIVE

(@airlivenet) 3 March 2016
"Our role obviously as the lead agency in Australia is to continue the search area in the Southern Ocean but when there's a piece of metal found of interest to us, it will be properly assessed," said Australian Transport Minister Darren Chester. "The search is continuing. We've searched about 85-thousand square kilometers of the 120-thousand square kilometer search area."
Of those on board, the majority (152) were Chinese, and there were also dozens of Malaysians.
Its government says the debris will be "under Malaysian custody".
"Immediately we can start discussing on the details of recovering the debris. So we would like to get hold of the debris as soon as possible – that's why we are working with Australia in a fast manner," said the Malaysian Transport Minister, Liow Tiong Lai.
So far only one part of the Boeing 777 has been found and identified.
A fragment of the plane's wing was discovered last July on the French island of Reunion in the Indian Ocean.
What caused the plane to crash remains unknown.
Theories include a hijacking, a deliberate act by a pilot, or a technical problem.
#NEWSGRAPHIC Nearly 2 years after the disappearance of #MH370 debris found in Mozambique could offer new clues AFP</a> <a href="https://t.co/8cqbPUptGA">pic.twitter.com/8cqbPUptGA</a></p>&mdash; AFP news agency (AFP) 3 March 2016