Players need to have more say in decision making process - FIFA president Infantino
Comments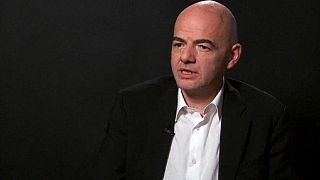 Recently elected FIFA president Gianni Infantino says he would like players to be more involved in the decision making at football's world governing body.
The 45-year old Swiss/Italian has inherited the unenviable task of steering the embattled organisation into a cleaner future following a 2015 that saw it plunge into its worst corruption crisis in its 111-year history.
In an interview on FIFA's website he said: "It's important that the players are involved because they are the stars of football. They have to be involved in the decision-making process. We need to listen to the players, we need to listen to their voices, to their experience."
Included in Infantino's manifesto is the expansion of participating nations from 32 to 40 at the World Cup which the former UEFA general secretary believes will go a long way in helping the development of the game globally.
He said: "We would give eight more countries chance to participate, but many more teams the possibilities to dream to participate, to play the qualifiers in a very solid way and this will boost certainly the development of football and the popularity of football in many more countries."
Last Friday Infantino was voted in to replace countryman Sepp Blatter, whose 18-year reign came to a controversial end.
Under new FIFA legislation the president can be elected for no more than three terms of four years in office.