Eurozone economic sentiment downbeat for February
Comments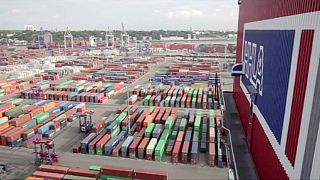 The gloom continues around the eurozone.
The latest surveys of businesses and individuals by the European Commission show economic sentiment deteriorated significantly in February.
Industry, the financial services sector and retailers were all downbeat.
The consumers' confidence index in the 19 countries sharing the euro also dropped.
On the inflation front manufacturers were less certain that they would be able to raise prices in the year ahead.
By contrast consumers expected prices to grow more quickly in the next 12 months.