German government slams migrant attacks
Comments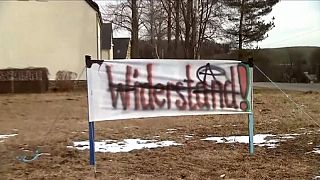 The German government has condemned the latest outbreak of far-right, anti-migrant sentiment in the country as "shameful".
Szenen in #Clausnitz zutiefst beschämend. Viele Menschen zeigen täglich: Unser Land ist anders. pic.twitter.com/1fPplUTTHr

— Steffen Seibert (@RegSprecher) February 22, 2016
Last week, angry protesters surrounded a bus full of refugees arriving at a refugee centre in the town of Clausnitz.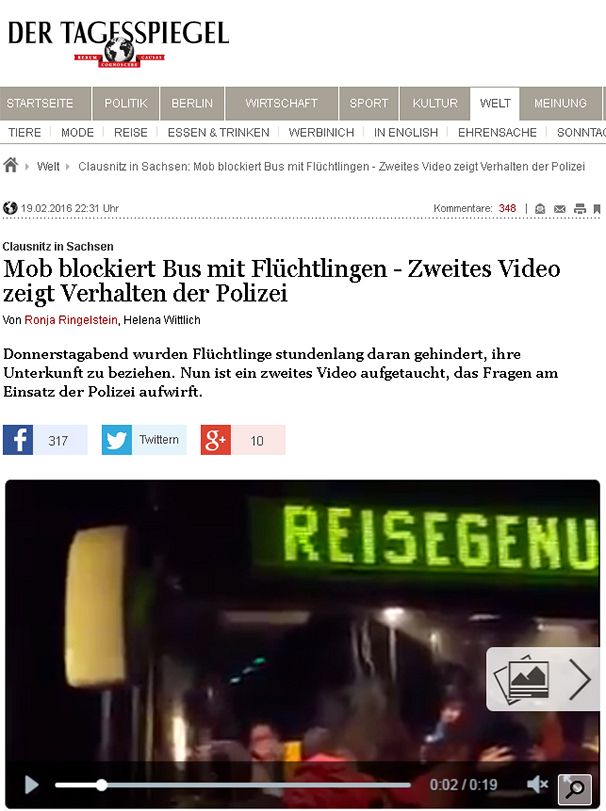 The atmosphere was intimidating.
One young boy could clearly be seen in tears as he climbed down the steps.
The spokesman for Angela Merkel, Steffen Siebert, says what happened is "shameful"
"You have to be really cold-hearted and cowardly to plant yourself in front of a bus full of refugees and shout and swear at them."
"It is reassuring that there are so many people in this region and in Germany as a whole who show day-to-day that this country is not like that."
Bautzen fire
Onlookers cheer as fire burns migrant shelter in Germany https://t.co/XmarANGw8x

—

TIME

.com (@TIME) February 22, 2016
Spectators cheered as a building in eastern Germany meant to house migrants burned https://t.co/tQ1qAUKQcxpic.twitter.com/N7MXoazT5G

—

POLITICO

Europe (@POLITICOEurope) February 22, 2016
The incident in Clausnitz is not an isolated one in Germany.
A refugee shelter in the town of Bautzen was burned to the ground a few hours before in the eastern state of Saxony.
Support for far-right
Frauke #Petry gibt Flüchtlingen Mitschuld an Eskalation in #Clausnitzhttps://t.co/pwZPy4VJ3z#AfDpic.twitter.com/6gxkfIWfir

— Der Tagesspiegel (@tagesspiegel) February 22, 2016
There is concern about the rise of extremism in Germany.
The AFD Party, led by Frauke Petry, has 17% support ahead of regional elections in Sachsen-Anhalt in March.
In numbers
Records show acts of extreme-right violence doubled in 2015 compared to 2014
In 2014, half of those committed were in the former East Germany
231 offences reported in 2016, 47 in Saxony