Italian author and intellectual Umberto Eco dies at 84
Comments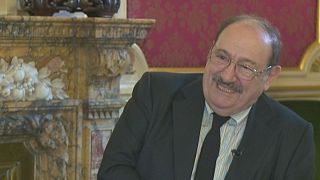 The Italian author and intellectual Umberto Eco has died at the age of 84.
An accomplished scholar, Eco was nearly 50 years old when his first novel,"The Name of the Rose', was published in 1980.
The medieval murder mystery, set in a monastery, became a best-seller and was made into a film starring Sean Connery.
Media reports say Umberto Eco died at his home and had been suffering from cancer for some time.
"I think that writing is an act of love." —Umberto Eco https://t.co/O0nnqVXo2Mpic.twitter.com/GD3U8HiMQD

— The Paris Review (@parisreview) 20 Février 2016