What is 360° video
Exactly as you might expect, a 360° video is a video shot with a camera which has captured the entirety of the scene, 360° horizontally and 180°, vertically for top to bottom. When played, a 360° video allow viewers to look at every angle they want, not just the view chosen by a cameraman.
The technology, which has advanced enormously in recent years, marks a major change for video broadcasting – it offers much greater power to the audience to explore the story in their own way.
Because of this, it fits exactly into Euronews conception of our journalism – we provide the material to let you make up your mind about a story.
Look out for more 360 videos on our website , YouTube and Facebook channels soon
How to watch it
On desktop
On desktop, you can watch 360° videos directly from the Youtube or Facebook player, using the mouse to drag the video and change the field of view. It is strongly recommended to use the latest version of Chrome or Firefox as web browsers.
On mobile
For Facebook, on iOS and Android mobile devices, the viewing angle of a 360 video is changed by dragging a finger across the screen or by navigating with the device.
For Youtube, you can watch 360 degree videos on YouTube apps for Android and iOS. Each movement of your phone will, thanks to your smartphone's sensors, will change the angle of vision accordingly. For a more immersive experience, you can even watch 360 degree videos with Google's Cardboard head-mounted display and the YouTube Android app. If you have a latest generation Samsung Galaxy phone, you can also use the Samsung VR head-mounted display.
How we shot the video
To shoot the footage for the report, we used two different cameras. The first one is a rig composed of 4 pre-modified GoPro cameras, the iZugar Z4X, generously lended by the manufacturer.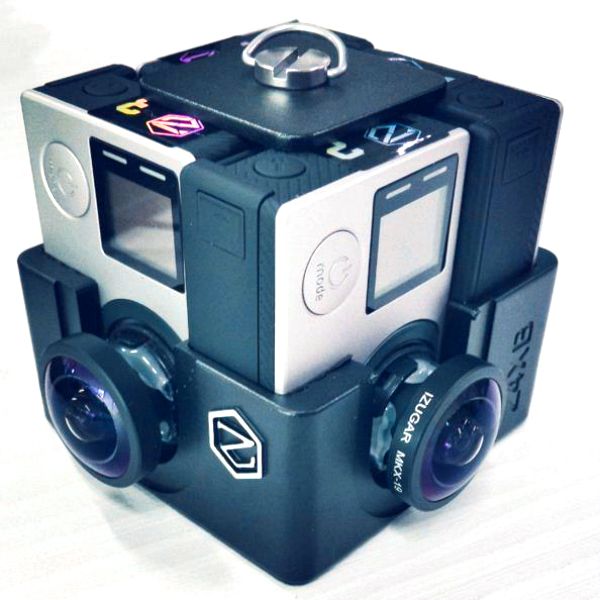 The second video is a Ricoh Theta S, a smaller, handheld camera, easier to use but whose resolution is not as good as the GoPros.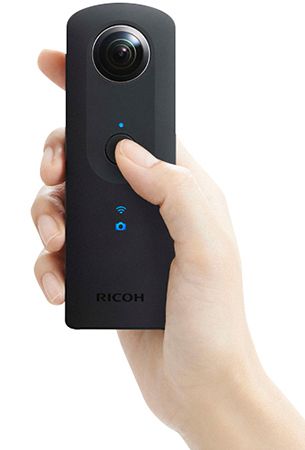 Because each camera systems captures everything around them, the traditional camera tripods are too bulky. We used instead a light stand as monopod, as is less likely to appear on the footage.
The Theta S footage was processed in the manufacturer's proprietary application. The goPro footage was stitched together using Kolor's AutoPano Video and Giga softwares. Once processed, the footage from both camera systems is 'flat' but at the same time covers 360°. This 'flat' footage is then post-processed and edited as regular footage by one of euronews' video editors.
Once the report edited and exported as a MP4 file, one last step remains before uploading it to Youtube and Facebook. Metadata must be injected in the video file in order for the social media's video players to understand they must display it in 360° mode. We used the 360 Video Metadata Tool software.
Once the metadata are injected, the file is uploaded to Youtube and Facebook like any video, except they are then displayed as a spherical video.