Late to the party but confident, Renault opens its first China assembly plant
Comments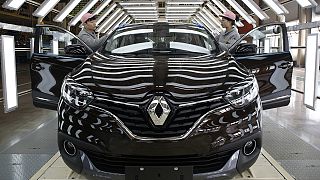 Renault has opened its first assembly plant in China – the world's biggest car market.
The 870 million euro factory is a joint venture with China's Dongfeng. It is in Wuhan, China's auto industry hub in the central-east of the country.
Even though sales of vehicles in China slowed over the past year, the French carmaker said it saw plenty of growth in demand.
Chief executive Carlos Ghosn said he was optimistic about the Chinese market adding this is a "major step in the global growth of Renault".
Though the company has acknowledged the situation in China is "challenging", it has expressed confidence it could double or ultimately even triple output from the new plant initially set at 150,000 vehicles a year.
Jacques Daniel, head of Renault's joint venture, said: "Are we arriving after the battle? Not at all, because this market is not going to stop. Entering a market of 20 million vehicles a year is no bad thing for a manufacturer."
Renault's catch-up strategy is to bet on the SUV segment, however, which accounts for one-third of the Chinese market and is still growing at a rate approaching 50 percent.
On its first production line, employing some 2,000 workers, the Dongfeng-Renault plant will make the Kadjar compact SUV, followed by a larger version later this year and an electric Fluence sedan in 2017.
"A second (assembly line) would very easy to install," Daniel said before the plant inauguration. "And we have enough space for a third if needed."