Apple sees iPhone sales 'falter'
Comments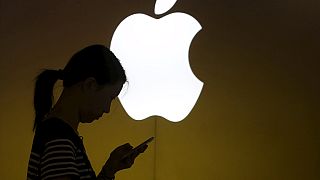 China's slowdown is even having an impact on technology giant Apple. The company has forecast its first revenue drop in 13 years and reported its slowest-ever increase in iPhone shipments.
Admittedly 74.8 million iPhones were sold in the first fiscal quarter but that compares with 74.5 million a year ago.
The slowdown comes as Wall Street analysts worry the company does not have another blockbuster product to replace the iPhone. Apple does not report Watch sales, but it does not appear to have the makings of being a hit on the same level as the iPhone a year after launch.
Despite that Apple remains the most profitable company in the S&P 500
For more business news click here