The Davos World Economic Forum can conjure up an image of testosterone charged mega-deals, or of a top-tier inaccessible political elite debating the big issues governing our lives.
But there is another gentler, inspiring side to the forum which it seems each year is being nudged closer to the limelight. This gentler side is incarnated by people like Runa Khan who I had the pleasure of meeting all too briefly. Runa Khan, is the Chairwoman and Founder of the Friendship Foundation. She looked stunning in her winter sari as she told me of several days of crazy back-to-back meetings with sponsors, decision makers and the media to help further her project.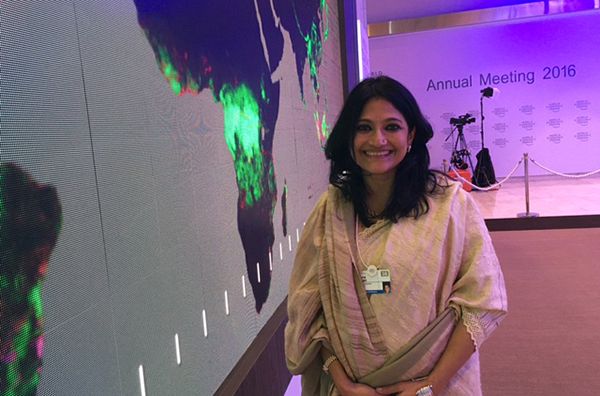 Friendship is best known for its innovative floating hospitals in Bangladesh. The first Friendship vessel 'Lifebuoy' sailed into the lives of the poorest river based communities in Bangladesh's in 2002. Lifebuoy, like Runa Khan has been on quite a journey. The river barge began its life in France and was sailed by Yves Marre, Runa Khan's husband, to Bangladesh. This was the beginning of their story. "My husband had bought a ship, and we decided to make it into a hospital, but that was the first little trigger. Friendship goes far beyond that."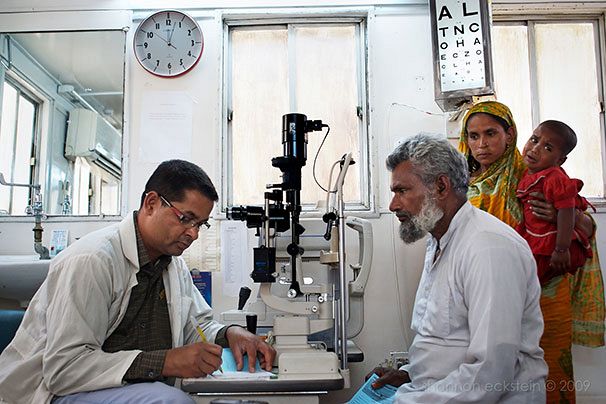 Now Friendship has a fleet of three floating hospitals and helps about 500,000 people every month. Friendship takes a holistic approach and as such the Foundation's work has developed across six interlinked sectors: health, education, disaster management, good governance, sustainable economic development and cultural preservation.
The holistic approach of Friendship is essential as it aims to provide the solid foundations needed to help people from remote communities evolve and gain hope and dignity: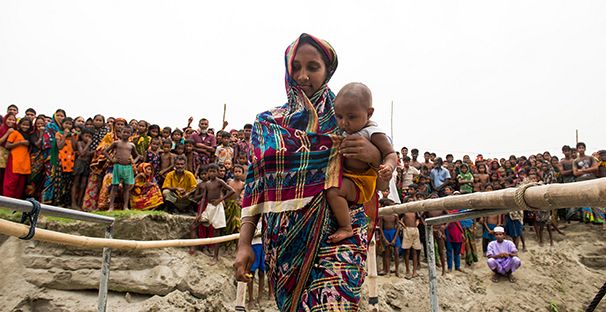 "You and I are already standing on very fixed solid land" Runa Khan explained to me, "they are standing on quicksand. So unless you can fix it, for them first, solving the health issues, education issues, access to finance issues, you cannot think that they can take off."
Runa Khan and the Friendship foundation have gained worldwide notoriety and gained numerous awards including 2012 Social Entrepreneur Award from the Schwab Foundation, The Rolex Award for Enterprise, Islamic Development Bank for contribution to women in development.