Greece free to operate its own TV licensing regime if compatible with EU rules
Comments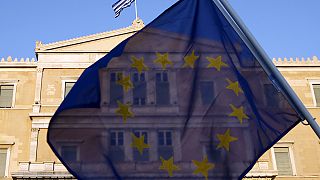 Greece can go ahead with its controversial media reforms – as long as they comply with EU rules.
Athens' proposals for reform of broadcasting rights licences have proved controversial because they would open up the market to domestic and foreign competition.
A new TV and radio regulator is exptected to soon put out an open international tender for broadcasting licenses. Greece, unlike the rest of the EU, has maintained a regime of issuing temporary licenses for the last 25 years.
An EU source said: "Τhe procedures for the granting of content licences for television channels have not been harmonised at EU level. Member states are thus free to operate licensing regimes in line with domestic requirements if these comply with the freedoms to provide services and of establishment set out in the Treaty on the Functioning of the European Union, meaning for example that other EU broadcasters can establish themselves in Greece."
Opposition parties have attacked the government over the reform, arguing that it gives too much power to the minister who decides on the license bids.
The Greek government says the reforms are part of its bailout agreement with EU partners, referred to in Brussels as a Memorandum of Understanding (MoU).
"There is no direct link with MoUcommitments," said the EU source. "The MoU does include a reference to an international tender for the acquisition of television licences and uses related fees of relevant frequencies as one potential measure to be presented by the Greek authorities to help meet its agreed fiscal targets. The reference is thus related to its fiscal impact."
The source added "as with all MoU commitments, these would need to be agreed with the institutions and also need to be fully compatible with EU law. As no proposal has been made by the Greek authorities in this respect, there have thus been no discussions with the institutions."