2015 was hottest year on record, says NASA
Comments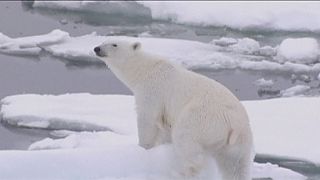 Last year was the hottest ever, according to data from two US government agencies.
Data from space agency NASA and the National Oceanic and Atmospheric Administration show that 2015's average temperature was up on the the previous year's record.
NASA scientist Comton Tucker explained why.
"This is due to the accumulation of carbon dioxide in the atmosphere, which acts as an insulating blanket around the earth and traps outgoing longwave radiation. It's just like putting an extra blanket on your bed at night. It keeps you warmer, and carbon dioxide in the atmosphere keeps the Earth warmer".
Scientists admit the increase was driven in part by a natural Pacific weather cycle called El Nino that warms the ocean surface every two to seven years.
But they say the main drivers behind the rise were human activities. They are highlighting the urgency of cutting greenhouse gas emissions to keep global warming below two degrees Celsius, as agreed during December's Global climate talks in Paris.
In the US, some Republican lawmakers and those skeptical of human-caused climate change have pointed to a slowdown in temperature rise after the powerful El Nino in 1998 as a sign that climate change is not a serious problem.
The current El Nino started towards the end of 2015 and is expected to last until spring 2016.
global warming
Polar bear now BREATHESFIREhttps://t.co/BrAM09YEzLpic.twitter.com/TFAvEGmBda

— smxmagazin gay+news© (@smxmagazin) January 5, 2016