Renault's shares stay depressed despite strong 2015 sales
Comments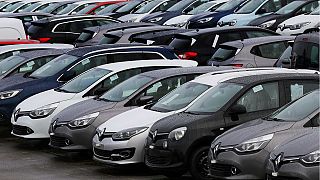 Renault's worldwide sales rose by 3.3 percent in 2015. It has also forecast faster growth for 2016.
New models helped the French carmaker gain a bigger share of the European market. Deliveries were up 10.2 percent – better than the overall 9.4 percent sales increase in the region
However, falling demand in economically troubled areas was a drag. Deliveries dropped 14.8 percent in South America and 8.6 percent in Renault's Eurasia region, which is mainly Russia, broadly in line with collapsing demand in those markets.
Renault pledged to increase sales across the board in 2016 as the global market expands by a forecast 1-2 percent, with European and French demand growth at the upper end of that range.
"Our growth will accelerate in 2016 and we will improve our positions in all our regions," sales chief Thierry Koskas said in a statement.
Koskas also played down concerns about a government investigation into its reporting of engine emissions and insisted that it had not cheated on tests. He told a news conference: "I don't think the current situation will have any consequences."
The sales news did not help the company's share price on Monday, it ended the day down more than one percent. The stock fell sharply last week on reports that Renault's offices were raided by French authorities looking for information on engine emissions in the wake of the scandal over test-rigging by Volkswagen.