Renault shares tumble on news of factory raids
Comments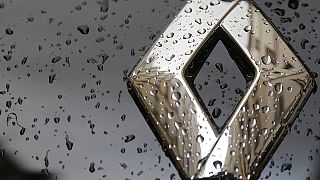 Shares in Renault closed down just over 10 percent after falling as much as 20 percent earlier in the day.
Almost five billion euros were wiped off the carmaker's market value following the company confirming police raids at its factories.
Investors feared the company was involved in cheating emissions tests. In a statement Renault stressed tests have shown "no evidence" of devices designed to cheat.
The statement said investigators "decided to carry out additional on-site and material investigations, in order to definitively confirm the first findings resulting from the analysis of the independent technical commission." The company added it is fully co-operating with police.
France's Energy Minister Segolene Royal stressed that tests conducted at Renault had not shown any presence of fraudulent emissions concealing software.
"There is no fraud at Renault. Shareholders and employees should be reassured, " she said.
Authorities and car manufacturers have been on the alert since the Volkswagen emissions scandal emerged last September.