Marginal gain in global deliveries for Peugeot Citroen
Comments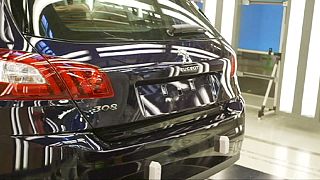 Peugeot Citroen eked out a 1.2 percent gain in global deliveries last year. A China slowdown and emerging-markets slump almost cancelled out the benefit of a European auto recovery, the French car maker said in a statement.
Global sales rose to 2.973 million vehicles in 2015 from 2.939 million the previous year.
There was an increase in sales in Europe of almost six percent and just over that number in the company's Middle East and Africa region.
Other areas saw substantial declines with Eurasia – mainly Russia – plunging 72.6 percent.
The company, which is due to report 2015 earnings later next month, gave no forecast for the current year.