Chinese markets plunge again causing more global shudders
Comments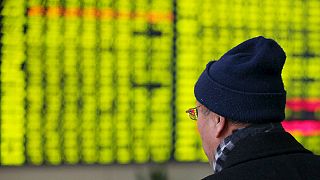 The volatility in Chinese markets has continued. They were down sharply at the close on Monday, dragging Asian markets down with them.
The Shanghai Composite was 5.33 percent down, on top of the 10 percent plunge last week that sparked a global sell-off of risky assets.
The Shenzhen Composite was down even more – 6.6 percent, while the Hang Seng index was down 2.76 percent.
The fluctuations on Asian markets and falling oil prices combined to cause the Moscow stock exchange to drop more than four percent.
Russia's troubled rouble fell to levels against the dollar and euro not seen since the currency slump of December 2014.
European shares inched down towards their lowest level in more than three months as doubts grew about Beijing's ability to manage the world's second biggest economy.
The weekend saw more weak data and China has let the yuan strengthen for a second consecutive session.