UN Human Rights watchdog for the Palestinians resigns
Comments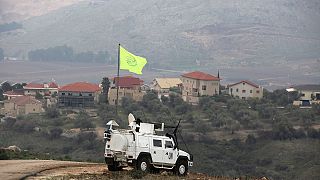 The UN's Special Rapporteur on human rights in the Palestinian territories has resigned, saying he has never been allowed to visit the West Bank or Gaza after 18 months of trying.
Israel's foreign ministry has defended its position, saying he had an imposed agenda.
"This is an anti-Israeli mandate and under those conditions, it was absolutely clear that we could not cooperate with it," said spokesman Emmanuel Nahshon.
Since the 1967 war Israel has occupied the territories in defiance of international law, and over the subsequent decades settlement building has eaten into the contiguous Palestinian areas, making much of it scattered islands in a Jewish sea.
Many people displaced now nearly 50 years ago are still in refugee camps with little prospect of ever returning to their home villages. Some have seen their land disappear behind Israel's "security barrier", and its building has taken more land, dividing communities and families. Israel has never accepted the idea of a UN human rights watchdog.