Seasonal gift to Spain and Germany's unemployment rates
Comments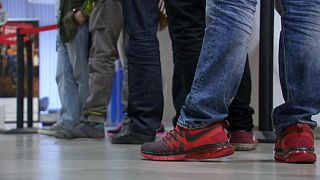 A busy Christmas season has helped pushed Spain's unemployment rate down further. It fell by 1.34 percent in December, leaving just over four million people out of work.
Although temporary services and retail contracts accounted for most of the drop, the agriculture sector also saw an improvement in jobless figures.
Spain's unemployment sees largest annual decline ever during 2015 https://t.co/wIKmp9NyeEpic.twitter.com/SY3aa04MBW

— The Local Spain (@TheLocalSpain) 5 Janvier 2016
In Germany the seasonal uplift had an even greater impact, with unemployment falling by more than twice the expected rate. It now stands at 6.3 percent – its lowest level since reunification in 1990. The drop fuels hopes that consumer spending will boost growth in Europe's largest economy in 2016.