Russia's sports minister Mutko denies doping cover-ups
Comments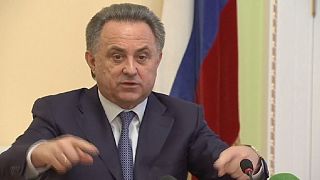 Russia's sports minister Vitaly Mutko has defended his country's anti-doping practices, strongly denying it had anything to do with the covering-up of its doping cheats.
Last month Russian athletes were provisionally banned from all international competition – including the Rio Olympics – by World Athletics' governing body (IAAF) after a damning report by the World Anti Doping Agency accused the country of a systemic and state-sponsored doping program.
At a media briefing in Moscow Mutko said: "There should be personal responsibility (for doping). We cannot sleep together with each of the athletes. And to blame such a country like Russia that we, on an absolute government level, are covering something up, is impossible. We are a serious sports governing body, we are taking responsibility for it. We have problems with doping, including in track and field athletics. But we were fighting it, and will continue fighting it'.
The Sports Minister also expressed regret at the way FIFA president Sepp Blatter has fallen from grace.
''I can tell you I am sorry that Blatter is leaving in such a way. In 40 years he has done a lot to make soccer the way we see it, so that the International Federation of Football becomes powerful and strong organisation. Just look at its economy, its development programmes. They (media) do not write a lot about it," added Mutko.
Blatter and his once likely successor Michel Platini were banned on Monday from all football-related activity for eight years.
Both men were found guilty of breaching FIFA's code of ethics following what has been described as a "disloyal payment" made to Platini in 2011.