Brent crude oil price falls to 11-year low
Comments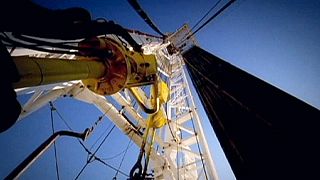 Brent crude fell to its lowest price for more than 11 years on Monday, plunging to $36.05 a barrel before recovering slightly.
It came as the global oversupply continued its onslaught and amid speculation that producers were going to keep on pumping oil regardless.
Far from seeing cuts in output, the world is set to be inundated with even more oil as the likes of Iran, the US and Libya enter the market.
Although consumers have enjoyed lower prices, producers have slashed spending, cutting thousands of jobs, while exporting nations have suffered huge losses in revenue.
Oil prices can't seem to find a floor. Brent falls below GFC-low, now at lowest level in 11 years.

#Oil
#Marketspic.twitter.com/arxyVq8w9z

— David Ingles (@DavidInglesTV) December 21, 2015
On Friday the US Congress voted to end a 40-year ban on crude exports in a move that is not thought likely to have a huge impact on the world market in the immediate future – but could provide east European allies with an alternative source of supply other than Russia.
Despite the squeeze on prices and international sanctions, Russia has surprisingly continued to boost production – although in percentage terms not by as much as some of its larger rivals such as the US and Saudi Arabia.
It now pumps more than 10 million barrels a day, the most since the collapse of the Soviet Union.
OPEC output is close to record levels at 31.5 million barrels per day, well above the cartel's notional target of 30 barrels per day.