Russia boosts oil exports to Asia, denting OPEC's drive for customers
Comments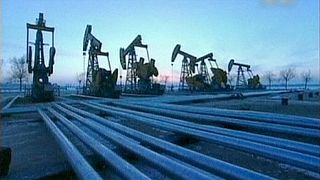 Russian crude oil exports to Asian countries have increased by almost a quarter this year according to data compiled by Reuters.
Sales rose 23 percent to 1.3 million barrels a day to the end of November compared to the same period last year.
Its share of the market has risen to over seven percent, from under five percent five years ago.
Russian exports to Asia by volume are still only around a quarter of those from market leader Saudi Arabia.
But the figures suggest Moscow has managed to dent OPEC's drive to win customers.
The Kremlin has been re-intensifying its efforts to direct its energy strategy towards Asia, as trade with Europe has suffered because of the Ukrainian crisis and the latest conflict with Turkey.
Moscow has also benefited from the fall in the value of the rouble which has slashed production costs.
Taking advantage of its geographical proximity, Russia saw exports jump the most to China and South Korea.
This week it's concluded a series of new energy agreements with Beijing.
Also taking into account Iraq's expansion into Asian markets, the developments call into question OPEC's decision to keep on producing oil to defend market share, despite plunging prices.