Dow Chemical and DuPont agree giant chemical merger
Comments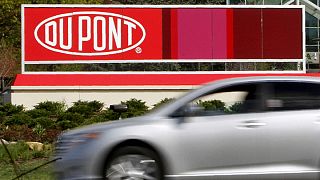 Chemical giants DuPont and Dow Chemical have announced in a combined statement that they have agreed to merge and create a huge combined entity worth nearly 120 billion euros – before eventually splitting into three.
DuPont and Dow combine in merger of equals https://t.co/fnSy2Q9Yop$DD

— DuPont News (@DuPont_News) December 11, 2015
Reports earlier in the week said talks between the two companies were at an advanced stage.
Both groups have been struggling to cope with reduced demand for farm chemicals due to falling crop prices and the strong dollar – although their plastics businesses have benefited from lower oil prices. The new company, to be called DowDuPont, is likely to face considerable regulatory scrutiny.
Both firms say the merger will help them save 2.75 billion euros over the first two years, and almost another billion euros subsequently.