Washington moves to make US travel for Europeans more complicated
Comments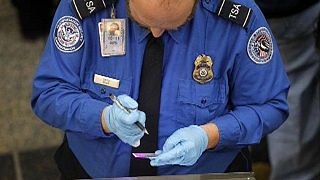 While much of America's political class is slamming Republican presidential candidate Donald Trump for his proposal to bar Muslims from entering the country, Washington is getting closer to passing legislation that could make it more complicated for Europeans to travel to the United States.
On Wednesday, the Senate Homeland Security Committee discussed changes to the State Department Visa Waiver Program that allows visa-free entry to the US for citizens of 38 countries, including much of Europe. The objective: to improve domestic security.
After the terrorist attacks in Paris last month, perpetrated by Muslims reportedly with French and Belgian passports, lawmakers in Congress are worried that potential ISIL fighters could legally travel to the US in order to plan and conduct attacks on US soil, undetected by the various layers of the counterterrorism radar.
Senate Intelligence Committee Vice Chairwoman Dianne Feinstein, a California Democrat, and Republican Senator Jeff Flake (Arizona), Chairman of the Judiciary Subcommittee on Terrorism and Homeland Security, have introduced a bill that would address vulnerabilities of the visa waiver program.
They believe the visa waivers pose greater security concerns than refugee resettlement programs, which Republicans in Congress have sought to curb.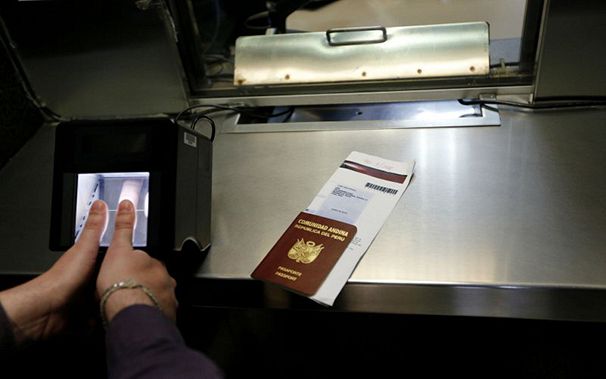 On Tuesday, the House of Representatives overwhelmingly voted to bar people who have visited Iraq and Syria in the past five years from the Viva Waiver Program. The measure passed 407-19.
"We simply cannot give people from other countries special access to our country if we don't have all the information we need to ensure they are not a threat to our national security," said bill sponsor Candice Miller, a Michigan Republican.
"Obviously the world is a very different place" than when the visa waiver program was created, she added.
The measure would require countries participating in the Visa Waiver Program to check travelers against Interpol databases to determine whether they are wanted by law-enforcement agencies based on ties to terrorism or criminal activity.
To prevent falsification of passports, the House legislation would require all 38 countries to issue what it calls "e-passports," containing biometric information. The bill would require countries to be able to confirm that such documents are legitimate when they are scanned.
Ed Royce, Republican of California and Chairman of the House Foreign Affairs Committee, urged the Senate to take up this legislation quickly and send it to the president's desk. "The Visa Waiver Program is good for America's economy and good for our leadership overseas. We must strengthen it by shutting it to those who would do us harm."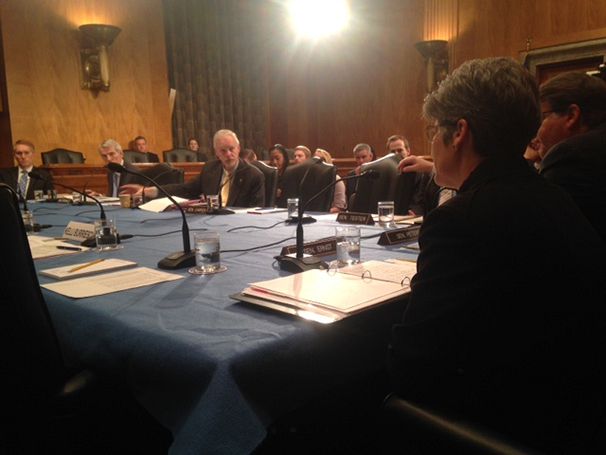 At Wednesday's roundtable, senators met with top Homeland Security and State Department officials to assess the impact of changes to the Visa Waiver Program.
Senator Kelly Ayotte, Republican of New Hampshire, also asked to look into the Fiancé Visa Program that allowed Tashfeen Malik, the shooter in the recent attacks in San Bernardino, California, into the country.
Tashfeen Malik, who was killed in a shoot-out with police following the massacre, was a native of Pakistan who came to the United States on a fiancée visa, which allows foreigners to enter the country to marry an American citizen.
Her husband, Syed Farook, who was also shot dead by police, was a US citizen who carried out the attack at the San Bernardino developmental-disabilities center with Malik, officials said.
The Obama administration has launched a review of the fiancé visa, officially classified as a K-1 visa, in the departments of State and Homeland Security for "possible program enhancements," a Homeland Security spokeswoman said.
Meanwhile, America's travel industry supports the House visa waiver bill as a balanced approach. They believe the Senate Feinstein-Flake version goes too far in adding new biometric requirements that might be difficult to enact.
It was not clear when the full Senate would vote on the Feinstein-Flake bill.
The White House has repeatedly indicated that President Barack Obama would sign a new visa waiver bill into law.
In addition, on November 30, his administration announced several new enhancements to the existing Visa Waiver Program. The changes include modifying the Electronic System for Travel Authorization (ESTA) to capture information regarding past travel to countries "constituting a terrorist safe haven."
It also contains requiring reports from the Departments of Homeland Security and Justice to the President on topics ranging from information sharing with visa waiver countries, to identification of visa waiver countries who are "deficient in key areas of cooperation," to the delineation of possible pilot programs to collect and use biometric data on visa waiver travelers.
20 million people traveled to the US last year after having filled out the ESTA online form, while 60,000 applications were denied, according to a federal official participating in Wednesday's hearing.