Strong US job gains further fuel rate rise expectations
Comments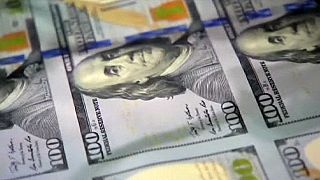 US job growth increased solidly in November – another sign that the economy is holding up – and for many another reason for the Federal Reserve to raise interest rates soon.
Figures released by the US Labor Department showed that unemployment held steady at a more-than-seven-year low of five percent. It's dropped seven-tenths of a percentage point this year.
Not including the farm sector, the number of new jobs created rose by 211,000 in November. The increase comes on top of previous rises of 298,000 in October and 145,000 in September.
The data for September and for October has been revised upwards, showing 35,000 more jobs than previously reported.
The report comes in the same week as the Fed's chair struck an upbeat note about the US economy – and hinted at that long-awaited rate rise.
"Ongoing gains in the labour market, coupled with my judgment that longer-term inflation expectations remain reasonably well anchored, serve to bolster my confidence in a return of inflation to two percent. Moreover holding the federal funds rate at its current level for too long could also encourage excessive risk taking and thus undermine financial stability," Janet Yellen told a congressional committee hearing on Thursday.
The second strong month for jobs should allay fears the economy is hitting a rocky patch: figures on consumer spending and the services industry have been poor.
The Fed's policy setting committee meets on December 15-16.
Good news in today's #JobsReport: 211k new jobs w/ gains in construction, technical services, health care & more. pic.twitter.com/FuW86koRK5

— US Labor Department (@USDOL) December 4, 2015