French unemployment bucks eurozone trend to hit 18-year high
Comments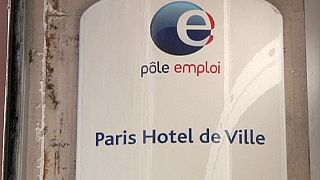 Unemployment in France has risen to its highest level for 18 years.
The figures grind against the gradual improvement elsewhere in the eurozone.
Data published by the INSEE national statistics office showed the jobless rate rose to 10.6 percent in the third quarter – the highest since late 1997.
In a separate study published by Eurostat on Tuesday, unemployment in the eurozone's second largest economy stood at 10.8 percent.
The increase was in contrast to the situation in the bloc as a whole, where unemployment fell to its lowest level since January 2012.
For the first time in eight years the level in France is higher than the average for the rest of the eurozone.
Last week the employment ministry put the number out of work at over 3,589,800 – a rise of 42,000 (1.2 percent, or 3.7 percent annually) in October.
Among the young the rate is more than double: nearly one in four 16-24 year-olds is out of work.
The figures are a blow to the Socialist government coming just before regional elections this weekend.
But they're not a big surprise. Recent data have shown feeble economic growth is struggling to create jobs.
The employment minister acknowledged the figures were "not satisfactory".
After much variation in recent months, the government is pinning its hopes on an improvement next year.
President Hollande has said he won't seek re-election unless unemployment comes down.
Increase in the unemployment rate in Q3 2015: In Q3 2015, the average ILO unemployment rate in metropolitan Fr… https://t.co/5BGPb5Pwdq

—

INSEE

(@InseeFr_News) December 3, 2015