All Nippon Airways announces big biofuel drive for passenger jets
Comments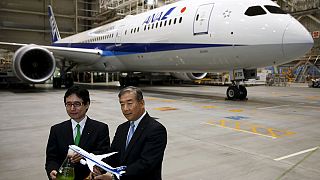 The world's largest Boeing 787 operator says its top priority is to cut CO2 emissions by 20 percent in 2020 – partly by introducing biofuels to passenger jets.
All Nippon Airways timed its announcement to coincide with the climate change conference in Paris.
The airline's microalgae-based biofuel supplier the Euglena Corporation has also announced plans to build a large demonstration plant in Yokohama next year.
It hopes to produce about 125,000 litres of biofuel a year.
The Boeing 787 will be used as the leading carrier for the project.
The aim is to commercialise biofueled aviation in time for the 2020 Olympics and Paralympics in Tokyo.