Barclays fined 103m euros for failing to run checks on rich clients
Comments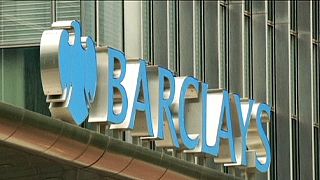 Barclays has been fined 72 million pounds (103 million euros) for failing to run proper checks on rich clients to prevent financial crime.
Britain's markets watchdog the Financial Conduct Authority said the clients involved were "politically exposed" and should have brought enhanced monitoring.
But instead the bank fawned over them, taking them on as quickly as possible to generate nearly 75 million euros in revenue and contravening its own guidelines according to the watchdog.
The FCA said the failings related to a 1.88 billion pound (2.6 billion euros) transaction in 2011 and 2012 for several extremely rich clients.
Responding to the fine, Barclays noted that the FCA had not found that the bank had facilitated any financial crime in relation to the transaction.
#Barclays announces settlement with the FCAhttps://t.co/Pxs4tAYUKk

— Barclays Bank (@Barclays) 26 Novembre 2015
#Barclays asked clients to pinky swear that they didn't get money from financial crime, but didn't do any checks pic.twitter.com/M8EitqgQvE

— Dominic Lindley (@DominicLindley) 26 Novembre 2015