New 20 euro notes come into play on Wednesday
Comments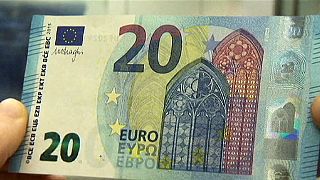 The new 20 euro notes come into circulation on Wednesday, incorporating new technological developments that are said to make forgery harder.
They come complete with tactile ink and a hologram portrait of the Greek mythology figure Europa.
The European Central Bank said last month that it was sending out information to 2.8 million businesses so that they could inform their customers.
The new notes are similar to the old ones which remain valid but will gradually be withdrawn as they become worn out.
The ECB has updated its website with a video for users to determine whether their notes are genuine or not.