Brussels firms feel pinch amid terror alert
Comments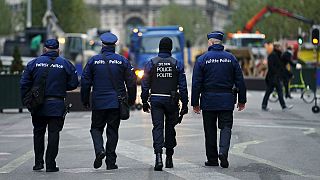 This close to Christmas, business is normally booming for the shops and traders in Brussels.
But the security measures in place amid a terror alert has hit revenues of local firms.
The city's metro network will only reopen on Wednesday.
The streets have not been totally deserted, but that move has hampered the ability of locals and tourists alike to get out and shop.
But industry worries about what people elsewhere think.
"I think even the minister of foreign affairs already speaks about re-polishing the image of brussels and of belgium abroad," said Yvan Roque of Brussels-Wallonia Catering Federation.
Employees in downtown Brussels say they want the terror threat level to be reduced as soon as possible.
The alert level has been placed at four for the capital city; the highest possible.
"The longer this situation lasts, the worse it is for business. people are not coming. Firstly because they are talked out of coming – but even when the security measures are lifted, this little bit of trauma will stay in people's heads," said one woman who works in a local deli close to the Grand Place.
"It will depend on the continuity of the presence of the police and military," said an employee of the Brussels information office. "I think that scares some people off. but i'm convinced that in two or three weeks, life will get back to normal.'
Whilst it is too early to give precise figures, economists say the losses for the Brussels economy will run into several millions of euros.