Who were some of the 'Muslims' killed by ISIL terrorists in Paris?
Comments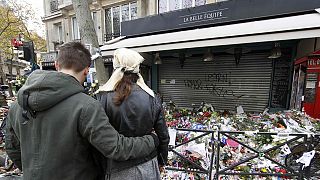 Among the victims of the Paris terror attacks were two sisters toasting a birthday, a promising architect, a talented musician and a shop worker.
What did they have in common? All were either Muslims or had origins in Muslim states.
ISIL, claiming responsibility for the massacre in the French capital, said: "Let France and all nations following its path know that they will continue to be at the top of the target list for the Islamic State …. as long as they boast about their war against Islam in France and their strikes against Muslims in the lands of the Caliphate with their jets."
Any attack in France is likely to include Muslim victims – the country is home to 4.7 million Muslims, or 7.5 percent of its population, according to data from the Pew Research Center.
"Daesh has been killing Muslims by the thousands for years in Africa and the Middle East," said Yasser Louati, spokesman for the Collective against Islamophobia in France (CCIF).
"Now they're killing Muslims here in France," he said. "The word 'Islamic' in their name is only a pretext for their ideology. Look at the series of attacks they've made. There's no end."
A research paper, published in September by The International Centre For The Study Of Radicalisation, found a major reason why fighters were leaving ISIL was because its attacks in Syria were targeting Sunni Muslims.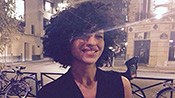 Houda Saadi, 35
Hodda, a waitress of Tunisian descent, was reportedly toasting her birthday at La Belle Equipe when terrorists struck.
Sat on the terrace, Hodda was among 19 victims to die in this attack.
"Those who did this cannot claim they are religious," said Bechir, one of her brothers, to Le Parisien.
"In our family everyone works – we have always been a good image of integration."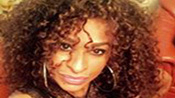 Halima Saadi, 37
Halima, a mother-of-two, was with her sister Hodda on the cafe terrace, the establishment where their brother Khaled worked.
Khaled told French news channel iTele that the attackers 'arrived in a rush and fired at everybody on the terrace. They killed everybody, including my sisters'.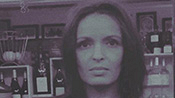 Djamila Houd, 41
Another victim at the same café was Djamila Houd, 41, who died in the arms of Grégory Reibenberg, her husband.
He told France 2: "I held her hand, we couldn't bring her back.
"She asked me to take care of our daughter and I promised her I would."
Djamila, whose daughter is eight-years-old, worked in a fashion shop.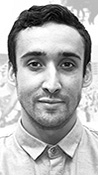 Amine Ibnolmobarak, 29
Amine was an architect who grew up in Morocco and came to France to study.
He was killed at Le Carillon while with his wife, who he married in the summer, reports AFP.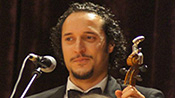 Kheireddine Sahbi, 29
Kheireddine, nicknamed Didine, was killed on his way home following a night out with friends.
The 29-year-old, a violinist from Algeria, was studying at Paris Sorbonne University.