UniCredit to offload 18,200 posts in latest European bank overhaul
Comments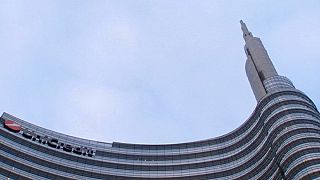 UniCredit has become the latest major European bank to announce a major overhaul as part of its strategic plan – involving some fairly major lob losses as assets are sold off.
It is to offload a total of 18,200 posts, mainly in Italy, Germany, Austria and central and eastern Europe.
The number – more than expected – includes 6,000 jobs to be lost with the previously announced sale of its Ukrainian business and joint-venture for the bank's Pioneer asset management with Santander.
The business plan by Italy's biggest bank in terms of assets is an attempt to bolster its finances without asking shareholders for cash.
A cost-cutting programme of 1.6 billion euros is to be partly offset by investment of 1.2 billion euros in digital technology.