BAE Systems to axe 371 jobs after cut in Typhoon jet production
Comments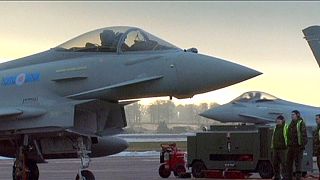 Europe's biggest defence company BAE Systems says it's to cut jobs in Britain and Australia, seeing no growth in earnings after it reduced the rate of production of Typhoon fighter aircraft.
The company said in a statement that 371 jobs would go in its military and information business as part of a drive to make it more competitive in the medium term.
The news comes amid a growing recognition that a big order from Saudi Arabia is unlikely this year.
Revenue from Typhoon sales are expected to fall from 1.8 billion euros this year to 1.5 billion in 2016.
In Australia the group said there was no prospect of work soon beyond existing ship orders.