Turkish Kurds' poll setback may mean backlash for whole region
Comments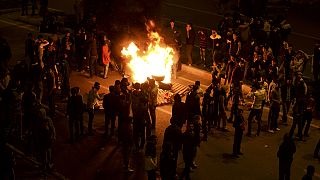 As Turkey's elections wrapped up and the votes were counted, the anticipated elation of the Kurds of the southeastern city of Diyarbakir gave way to anger. In the wake of the second country-wide poll in five months, they wondered how the pro-Kurdish Peoples' Democratic Party (HDP) party could have lost so much ground in between the two elections.
The HDP won third position in June, with more than 13% of the votes stripping the ruling AK Party of its overwhelming superiority. Then on November 1st the HDP lost more than two points. It still has enough to be in parliament but Kurdish ambitions for a greater communal voice in Turkish politics were disappointed.
The biggest party, the Islamist-rooted Justice and Development (AK) Party, which on Sunday won back its absolute majority in parliament, intended to rally this region's more conservative voters. To do this, stress was placed on the interim months' violence. Against the backdrop of the war in neighbouring Syria, where Ankara is fighting the radical movement ISIL and the rebel Kurds, armed conflict in Turkey flared up again. The truce between the government and PKK Kurdish separatists was broken. The violence claimed soldiers' lives and civilians'.
TV editor Eyup Burc said: "The AK Party used the PKK violence to make people regret having voted for the HDP [in June], and swung them over to its side, holding out political stability and promising them peace again. The balance tipped."
Then on 10th October, twin terrorist bombs ripped through an HDP and leftist rally in Ankara where people had been peacefully protesting against the clashes between the army and the PKK. The toll: 95 dead.
Fear appears to have played into the hands of the AK Party and its founder Turkish President Recep Tayyip Erdogan.
Andreas Gross, at the human rights monitoring body the Council of Europe, urged him to spend his political capital well: "He has to unite again what has been divided in the last five months, and we appeal to him to do this in a wise way and not in a militant way, as has happened in the last five months."
The West used to hail Erdogan as proof that political Islam could be democratic and pluralistic. But he has become increasingly autocratic. Now he has cemented his means. Now both the Kurds and NATO partners are worried about how he will exert his authority.