Turkey under pressure to hike interest rates as core inflation rises
Comments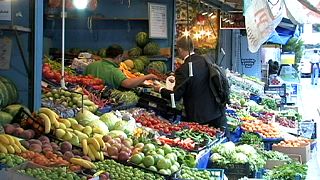 Core inflation hit a peak for the year in October, putting pressure on the central bank to tighten policy by raising interest rates.
Headline inflation slowed to 7.58 percent, but annual core consumer prices – which exclude volatile food prices – rose by 8.9 percent last month.
The increase is said to have been driven partly by sharp falls in the lira – as well as deeper problems such as wage growth.
Economists favour a rate rise but markets are concerned about the central bank's independence.
President Erdogan – whose AK party has just been resoundingly re-elected – has been implacably opposed to such a move.