Barcelona star Mascherano admits to fraud
Comments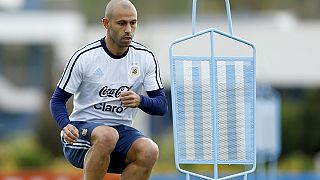 Barcelona star Javier Mascherano on Thursday admitted to two counts of fraud totalling just over 1,5 million euros.
The Argentine international admitted to the charges in a court appearance in Gava, near Barcelona.
The player was accused by Spain's tax office of concealing earnings from image rights in 2011 and 2012.
A court filing released last month confirmed Mascherano had repaid the full amount plus interest to the tune of 1.75m euros.
He he may end up paying a fine but is likely to avoid a trial.
Mascherano spent only five minutes in court and was not questioned by prosecutors.
The South American is not the only Barcelona player in trouble with the tax man.
Compatriot Lionel Messi and his father Jorge Messi are pending trial for tax fraud while Neymar is facing accusations of tax evasion.