Arctic withdrawal pushes Royal Dutch Shell into loss
Comments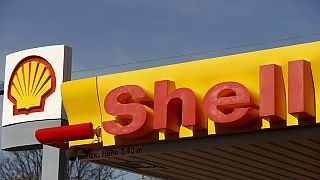 Royal Dutch Shell has reported a pre-tax loss of $9.1 billion (8.3 billion euros) in the third quarter, largely due to the cost of shelving several major projects, including in the Alaskan Arctic and Canada.
The figure compares to a profit of $8.1 billion (7.4 billion euros) for the same period last year.
Europe's biggest oil producer has been grappling with weak oil prices.
Last month Shell announced it was abandoning its controversial Arctic drilling project after nine years.
The Anglo-Dutch company says its plans to take over its smaller gas-focused rival BG Group remain on course for completion early next year.