China's yuan to join IMF currency basket - sources
Comments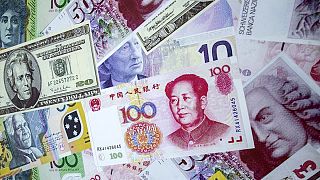 The Chinese yuan is set to be included in the IMF's benchmark currency basket, according to reports.
Sources say a draft report by International Monetary Fund staff recommends such a move, which would pave the way for a favourable decision by policymakers.
The IMF's executive board is scheduled to decide in November on whether to put the yuan on a par with the dollar, the yen, the euro and the pound.
China has launched a series of reforms recently designed to liberalise markets and help its currency reach the necessary criteria.
Beijing wants to reduce its dependence on the dollar and for the yuan to make its own mark globally.