China slowdown hits Hyundai Motor Co's profits
Comments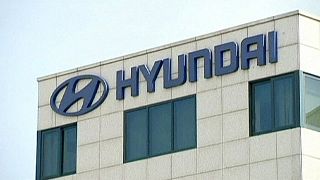 Hyundai Motor Company has seen its quarterly net profit plunge by almost a quarter from a year earlier – as South Korea's biggest carmaker reels from the impact of the slowdown in China and lacklustre sales in the United States.
Net profit from July to September slid by 23 percent to 1.2 trillion won (930 million euros) – down from 1.5 trillion won (1.1 billion euros) in the same period in 2014.
Hyundai and its affiliate Kia Motors have slashes prices in China, while Japanese competition driven by currency moves has intensified.
However the group's Chinese sales are expected to rebound in the fourth quarter, fuelled by new model launches.