Toyota recalls 6.5 million cars over faulty window switch
Comments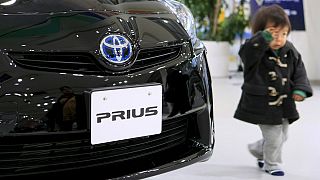 Toyota says it is recalling six and a half million vehicles worldwide to check a window power switch in some models.
A defect has been found which can cause the device to short-circuit, overheat and even give off smoke.
The models concerned include Yaris, Corolla and Camry and were produced between 2005 and 2010.
Of the total, 2.7 million are in the US and 1.2 million in Europe.
If the fault is found in the affected vehicles the electric circuit will be replaced.
Toyota is also one of 11 carmakers affected by massive recalls as part of an investigation into Takata air bag inflators.